DSI FG Zirconia Ceramic Soft Tissue Trimmer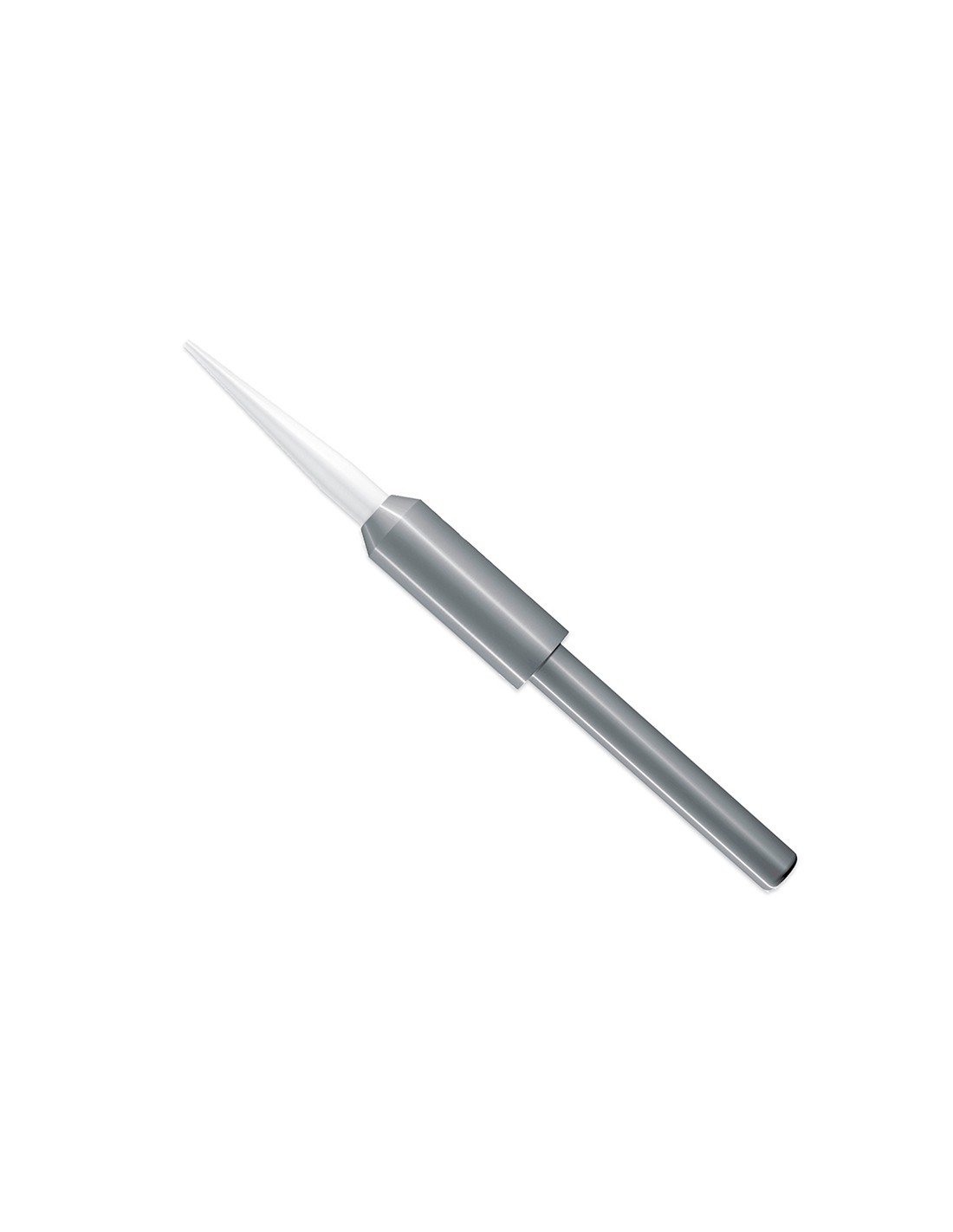 10 available
Details
Shipping: US-Mainland: $9.99 (more destinations)
Sales Tax: California: 8.25%
Condition: Brand new
Returns: 14 days, buyer pays return shipping (more)
DSI STT tissue trimmer is an efficient alternative to scalpels and electric surgery. It can be used wit ha high-speed turbine, like any other FG high-speed bur. The recommended operating speed is 300.000 - 500.000 rpm.

DSI STT should be applied at a 90° angle to the gingival surface with light pressure. Given the high manufacturing precision you will enjoy optimal control. Contrary to conventional tissue trimmers with a round tip, DSI STT features a sharp tip. It allows you to make a smaller cut when needed and the operating precision improves.

The tip of DSI STT made of a special ceramic consisting of yttrium-stabilized nano-structure zirconia will heat up because of the tissue friction. This will cause immediate tissue coagulation at the surface of the cut and will prevent bleeding almost entirely, provided that no water cooling is used.

Both the tip and the surface will not dull, thus guaranteeing a long service life.

DSI STT precision tissue trimmer is highly break-resistant and is able to withstand extreme pressure. The sterilization process is identical to that of other surgical instruments.

Uses:

Contouring of gingiva for cosmetics.
Contouring of inflamed gingival soft tissue.
Widening the sulcus for fixed prosthodontic impressions.
Exposing deep cervical caries or external resorption.
Recovering intraosseous implants.
Exposing partially erupted wisdom / fractured teeth.
Excising granulation tissue.
Crown lengthening.
Operculectomy.
Features:

Made from biocompatible highest quality zirconia
Can replace both surgical blades and piezo-surgery, as well as the use of retraction cord
Allow working without water spray in the air turbine handpiece under full speed
Thin and precise, it's operated with a small brush depicting movements
Secures a nice and gentle cut while the heat development creates a hemostasis effect – minimal bleeding and the risk of necrosis are eliminated.